Christmas Traditions - Fashion-era's Nativity Story
An old favourite a Christmas story about the nativity written by Pauline Weston Thomas of www.fashion-era.com . First published at www.fashion-era.com on 14 October 2005 © Copyright Pauline Weston Thomas.
»
'The Nativity Story'
One day about 2000 years ago, an Angel of the Lord called Gabriel told Mary she would have a very special baby that she should call Jesus.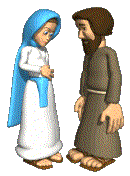 Mary married Joseph and he took her to Bethlehem so they could pay their taxes. Mary was expecting to have her baby very soon.
When Joseph and Mary arrived in Bethlehem there were no rooms left in the Inns because the town was very busy. They were worried because they had nowhere to sleep and Mary was tired because the journey had been long and dusty. She felt sore from riding on a donkey.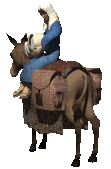 But a kind innkeeper said they could shelter in the Inn manger, where animals like sheep were kept overnight to stop them from straying.
Mary knew the baby would be born soon, so she was very glad to be able to rest in the manger. The manger was a small room like a cellar at the bottom of the Inn. It was strewn with straw for the animals and the animals made friends with Mary and Joseph who settled down for the night as best they could.
In the night Mary had her baby.

Joseph and Mary called the baby Jesus just like the angel told them they should. They put baby Jesus in some swaddling clothes so he was wrapped up warm and snug. Then they put some straw for a bed in a small wooden manger that animals fed from and put Jesus inside it.
A very bright great star shone over the manger and they were all covered in light.

It was a very starry night and the local shepherds were looking after their sheep in the fields. The Angel of the Lord told them Jesus was born and that he would be a Saviour of men. So as soon as they heard about the birth of Jesus they hurried to see Mary and Joseph to wonder at Jesus.



Later 3 Kings from the east followed the star. The 3 kings were wise men and the great bright star helped them find their way to Jesus. The 3 kings were on their camels and made a very grand sight.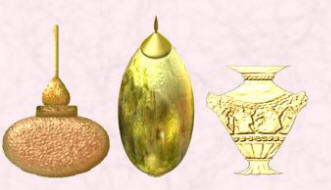 The 3 kings took Jesus gifts of Gold, Frankincense and Myrrh. These were very valuable gifts in those days. Gold could be used to buy things and the frankincense and myrrh were used for medicine and perfume.
Jesus Christ was the Son of God and grew to be a very special man indeed.
This story is the real story of why we celebrate Christmas today, to celebrate the coming of Jesus Christ who 33 years later died on the cross to save our souls from our sins. This celebration is named after Jesus Christ as the Mass of Christ or Christmas.
We give presents to those we love just like the 3 wise men did and because Jesus was special we keep this as a special celebratory time of year every year.
The End of Fashion-era's Christmas Nativity Story
Ω
Printer Friendly PDF of 'The Nativity Story from Fashion-era'
(To Download Right Click Here and Select - Save Target As)
An ORIGINAL Christmas story about the nativity written by Pauline Weston Thomas of www.fashion-era.com
First published at www.fashion-era.com on 14 October 2005 © Copyright Pauline Weston Thomas.
Graphics by Animation Factory
See Topics Below for More Ideas on Christmas Traditions, Customs, and Recipes
Christmas Crafts

Seasonal Humour

Christmas Traditions
Custom Search
About Fashion-Era.com
Fashion-Era.com looks at women's costume and fashion history and analyses the mood of an era. Changes in technology, leisure, work, cultural and moral values. Homelife and politics also contribute to lifestyle trends, which in turn influence the clothes we wear. These are the changes that make any era of society special in relation to the study of the costume of a period.

Fashion-Era.com can take no responsibility for any information on the site which may cause you error, loss or costs incurred from use of the information and links either directly or indirectly. This site is owned, designed, written and developed by author: Pauline Thomas and Guy Thomas. This site is designed to be viewed in 1024 X 768 or higher.
ALL RIGHTS RESERVED. Fashion-era.com reserves the right to add or delete information, graphics and links. Copyright © 2001-2014 on all content, text and images in Fashion-era.com. Images and text in this website may not be used on other websites.
Before you write to me for costume/fashion help or information please, please consult the extensive sitemap which lists all our pages. If you still cannot find the answer after searching the site, then before you email me, please consider if you are prepared to make a donation to the website.
Donations
Reader's donations help this site flourish, in particular donations encourage me to write more articles on fashion history as well as current trends. PayPal allows anyone with a credit card to donate easily and securely. You may donate any sum you feel appropriate.