Colour, Texture, Print and Knit Looks - Spring & Summer 2005
Colours - Spring Summer Fashion Trends 2005 (Page Date Jan 2005)
Timid discreet colours are likely to be some of the most loved, but there will be nothing timid about the bold statements the clothes make. Colours are moving toward brighter, cleaner more vivid tones and shades.
Colour trends for spring summer 2005 which are expected to reach new rainbow heights include a coral toned flaming geranium, nude flesh tones, every hue of blue to lavender lilacs, many greens from light to dark and acids, plus the neutral white with white and animal tribal earthy tones. Dark saturated blues may become as popular as blacks have been, but black still continues as a strong feature in many women's wardrobes.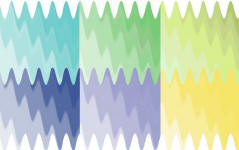 Kiwi and watered lime, acid green, colours of lime, chartreuse, sulphurous khaki green, catkin, apple green, mint green, pistachio, lichen, fir green, moss, jade, gun metal copper green, green.....and lots more green.....
.......and just as many Glacial blues, watery icy aquamarine, turquoise, crystal white, electric blue, delphinium, periwinkle blue, sapphire blue, royal blue, indigo, cornflower, delft, lapis lazuli,teal, cobalt, sky blue, grey, slate, lilac, wisteria, purple, heather, Parma violet, mauve, light purple, lilac, lavender through to purple. You are reading an original fashion article written by Pauline Weston Thomas© at www.fashion-era.com ©
Primrose, lemon sherbet, lemon barley, melon, lemon rind, daffodil yellow, hot yellow, mango, yellow sunshine, butterball, amber, apricot, nude, golden saffron, sultana, spicy orange, carrot, pumpkin, tangerine, ginger, spice, cinnamon, date, toast, taupe and soft browns meet reds.
‡‡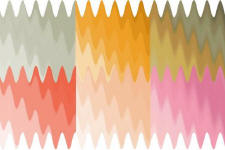 Geranium red, coral, geranium pink, rosewood, beige rose, rose pink, flesh, peach, pale pink, candy colours, poppy red, watermelon, strawberry, raspberry, fuchsia pink, pink, shell pink, cerise pink, hot pink, raspberry, chilli red, claret, ruby red, paprika.
Add to this some neutrals such as oyster pearl grey, silver grey, white, black, parchment and ivory, then vary all these colours further with metallic shimmer effects. Shimmer and coppered bronzes that glow, will be with us for some time. You are reading an original fashion article written by Pauline Weston Thomas© at www.fashion-era.com ©
Fabrics and Texture
'The return to nature look' will use fabrics which are natural such as silk, cotton, hemp, ramie, linen and often showing elements found in grey goods and yarn imperfections found in silks, but now serving as a natural and desirable feature. Surface textural interest will also be a focus. Raw rustic fabrics with a vintage worn quality, mercerized cotton fabrics that are lustrous with sheen, cotton piqués, thick yarn worked with thin yarn cotton materials, pintuck pleated fabrics, denim edged in white lace, puckered seersuckers and stone washed goods will be favourite fashions.
Linen will seem less popular in 2005 now that it's become ubiquitous and has lost some of its earlier cache. Very lightweight tweeds remain fashionable and women adjust to new ways of wearing them against fabrics such as chiffon and tulle. Fringing on tweed hems will still be seen and merge with new twists such as crochet and macramé.
Collectors of vintage lace have long known how wonderful old lace can enhance clothes. Now lace is reborn with such variety available from sculptural guipure lace to delicate chantilly lace used as in fills for panels on garments or as frills, flounces and ruffles. The newer metallic platinum look lace is as popular as palest pink, ivory, cream and white lace. Many lace types look surprisingly different and modern with their cellophane coatings.
Plastic cellophane style or thin golden metallic coatings surface on the finest of materials from chiffon, voile, lace and tulle.
Macramé and Crochet - Macramé resurfaces as a texture for cardigans and borders on garments. Fringe of all types continues to grow as a fad, but macramé adds a new fresh twist. Crochet emerges as a method used in knitwear adding summer lightness and variation and is useful for scarves, shawls, shrugs and hats. You are reading an original fashion article written by Pauline Weston Thomas© at www.fashion-era.com ©
§
For evening Spring Summer 2005, silk is the big evening fabric along with lace and tulle for high end and couture garments. The colours are the softest of softest pastels with purple and pink still showing big followings.
Rich embroidery, trimmings, beading of spangles, rhinestones, crystal, metal on metal with effects that rival Tutankhamen's collar all encrust cuffs and collars. Cut out lace and silk pieces reapplied as decorative elements on new fabrics.
The fabrics are some old favourites and include chiffon, from imprecise torn chiffon fringes to being used pleated, smocked and gathered or shaped into free forms such as organic trailing decorative petals and leaves. It can also surprise and shock at other times, as it is sometimes layered in colours with light over dark. Multi coloured shading of organza layers is a similar story which means shimmer and glistening under lights and texture enhancement when placed to contrast against some of the wonderful slinky thin double faced satins.
By day silk crepe de chine sits beside duller silks such as georgette, moss crepe and charmeuse.
Accordion pleating makes welcome change as the thinnest of taffeta silks are used to great effect and give origami sculptural style to sleeves and other garment parts.
Metallic fabric and knits are still strong for spring summer 2005. Metallic finishes, often reptilian also make sartorial statements amid bags and footwear. Metallic and shimmering fabrics are a growing trend.
-------v6-------
Pattern is well and truly back. Many of the spring 2005 cropped jackets will be printed or woven patterns.
Toile de Jouy style prints in clean colours like blue on white on summer dresses will seem serene and echo summers past.
Striped textiles will be major force particularly in knits and tops. More subtle checks and broken disrupted line plaid varieties will emerge. Open stitching in fabrics and broken lines in weaves means that many fabric will have sheer openness which is light and loose in structure.
1950's scenic poster prints and stylized symbols of everyday 50s objects printed on textiles in graphic way.
Graphic signage such as newsprint imagery using media to give the appearance of ink to crayon to charcoal will be a favoured form of printed fabric. The background fabric may have a surface that looks like any one of many paper styles. It might be intended to look as vellum or might appear as a grainy rough handmade paper for watercolour paints or even blotting paper or parchment. The paper look which is fabric will be strong and will vary from dull crepes to shiny oiled effects dependant on the paper being imitated.
Indian scarf prints and African art flower forms or Inca geometrics make interesting decorative prints for cropped jackets and also for coats which capture a sixties printed coat dress feel.
Animal and reptilian prints continue in fashion. You are reading an original fashion article written by Pauline Weston Thomas© at www.fashion-era.com ©
Ombre dyeing, targeted dip and tie dyeing which places a pattern on a specific part of the garment all help create the free thinking Bohemian and gypsy looks. Tie dyeing is ripe for a mass revival and although manufacturers can produce spectacular looks using it this is a craft people love to try out themselves. Suede will be an unexpected surprise tie dyed choice and batik effects are also used.
Embroidery is abundant on dress now and will be even more in fashion trend terms this spring and summer 2005. Varying from coarse and rustic to fine and delicate, to multi coloured wools or silk threads to single tones of silver and often combined with beading or sequins or other sparkle effects. Every variation is there and often in skirts specifically intended for daytime, but which are perfect for dancing.
Knitwear - Spring Summer Fashion Trends 2005
Knits are jazzier than for many seasons.
Traditional fair isle circular knitted yokes, Missoni style zigzags or Argyle patterns make an interesting change from plain and textured knits. Remember garter stitch garments of a decade ago that replaced picture knits and intarsia sweaters. Well after the zigzags and stripes of this spring look next for jacquard and fair isle knitting both back on the scene.
You'll probably be buying some once you see the film The Aviator. Contrast colour schemes like pink and black, turquoise and browns, lime and lilacs or rust and creams bring new vibrancy to knits. Accessorise your knit cardigans with skinny belts or replace buttons with pearl or diamante buttons for the latest fad.
Spencer style cardigans will be the knitwear version of cropped jackets.
Hand knitting is back in style with a vengeance as knitters across the globe take up their knitting needles and create gorgeous confections using textured and beribboned yarns. The latter add 'original' looking hand crafted appeal with ease as individuals strive to connect with their creative side and pass away time relaxing and cocooning at the same time. Crafts in general will see a resurgence as original novelty in dress takes hold. You are reading an original fashion article written by Pauline Weston Thomas© at www.fashion-era.com ©
If you like this page then please share it with your friends
---
For more information on women's and teens fashion trends go to:-
Custom Search
About Fashion-Era.com
Fashion-Era.com looks at women's costume and fashion history and analyses the mood of an era. Changes in technology, leisure, work, cultural and moral values. Homelife and politics also contribute to lifestyle trends, which in turn influence the clothes we wear. These are the changes that make any era of society special in relation to the study of the costume of a period.

Fashion-Era.com can take no responsibility for any information on the site which may cause you error, loss or costs incurred from use of the information and links either directly or indirectly. This site is owned, designed, written and developed by author: Pauline Thomas and Guy Thomas. This site is designed to be viewed in 1024 X 768 or higher.
ALL RIGHTS RESERVED. Fashion-era.com reserves the right to add or delete information, graphics and links. Copyright © 2001-2014 on all content, text and images in Fashion-era.com. Images and text in this website may not be used on other websites.
Before you write to me for costume/fashion help or information please, please consult the extensive sitemap which lists all our pages. If you still cannot find the answer after searching the site, then before you email me, please consider if you are prepared to make a donation to the website.
Donations
Reader's donations help this site flourish, in particular donations encourage me to write more articles on fashion history as well as current trends. PayPal allows anyone with a credit card to donate easily and securely. You may donate any sum you feel appropriate.