Spring Summer 2006
Colour, Fabric, Print, Texture & Knit Spring Summer 2006
Fashion trends suggest that less saturated sophisticated colouration is gaining ground this Spring of 2006. The shimmer of gold will be subtle, but compelling. Fabrics coruscate with dazzling, glimmer, shimmer, radiance and luminosity. White, golden tones and flesh tones are especially important.
Spring/Summer 2006 is weighty with metallic and paper-thin fabrics. The rustling sounds of taffeta give a Gone With The Wind touch. Movies such as Memoirs of a Geisha will show individuals just how sumptuous and prized rich fabrics can be. Fabrics in imitation of these brocades and silks will filter into mainstream fashion trends in garments, accessories and interiors.
Despite an abundance of rainbow colours, fashion trendsetters will already have noticed the new trend toward more subtle, softer fashion colours and whisper soft faded half-tones.
Metallics have been fighting for their place for 3 years and now they will be dominant with shimmering metallic leather and suede washed-out fabrics. Bags in particular, take on a golden glow by day whatever the setting. Invest in a moderate amount of rich luminous shimmer which will be seen in fall fashions too.

These shimmering bags move from palest gold through copper to bronze and gunmetal grey effects. Tan leather bags, white leather bags and deep dyed straw or raffia bags are also in the line-up for summer fashion trendsetters.
Good colours to invest in are all the warm neutrals through to chocolate. The soft and subdued natural cameo tone range is the strong colour scheme of the season You are reading an original fashion article written by Pauline Weston Thomas© at www.fashion-era.com ©
‡‡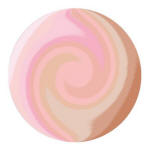 These more natural tones, include the flesh range of whisper barely there colours of the creamy blushing buffs, with faded washed out cameo pinks, flesh tone soft dusty pinks, rose blush right through cappuccino to cocoa pink and chocolate blush pink.
These spring fashion colours of flesh pink often look very expensive when combined with black, but flesh tones can be difficult for fair blondes to wear and suit those with Mediterranean colouring better.
Blush neutral tones, often overlaid with black, are one the most important colour stories for summer. Click thumbnails.
Greens move through a clear emerald and soft sea green to pale almond green with zinging fresh clear greens. This season we see lily green, which looks exciting set against creamy vanillas, earth tones, warm taupe and red. We are already seeing some of next seasons olive greens in many collections.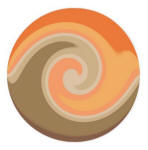 Expect a multitude of the rich colours of sun dried fruits with golden tones ....colours pass from the palest vanilla, creamy sand, melon, honeyed sultana, to rich clove and raisin....... Earth tones found in the sun baked Sahara range from yellow lemon, pepper yellow, rich burnt ochre, gold-dust and curry.

Apricot, sienna and cool orange move through the range of tomato red, watermelon, coral, crimson, raspberry and fuchsia pink....... Burnt orange and ginger tones are a strong statement in 2006. Some colours like pink get even hotter. Funky, clear, vibrant, candy pop colours will please those who dislike the murky dusty understated tones.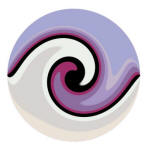 Cooler tones include lilac, amethyst, viola, lavender, deep rich ultramarine, indigo. Then there are the blues, skyway, cobalt blue and the beautiful tone of turquoise, which is sometimes set against burnt oranges or fresh greens.
All grades of blue tones begin to gain a new acceptance. There is indication that navy will be a strong colour for next fall. You are reading an original fashion article written by Pauline Weston Thomas© at www.fashion-era.com ©
§
White is interesting in its own right as a fashion theme. The look that white recreates is reminiscent of Edwardian lingerie dresses. Think of the finest muslins, batistes and lawns, contrasted against rich textured lace. Alternatively, think of a surface decoration of ribbons and soutache, pique, crochet and tucks.
White standing alone is important. Also white is effective with the glimmer of gold shimmer and moonbeam silver, all in barely there almost dusted over tones. Topshop for example, who lead this fashion trend in the high street, have an iridescent Mac and also a metallic dress. White works well when made up in delicate lace light voiles, broderie anglaise and lush rich expensive silk organza. Sunny weather really makes this look work as a fashion theme.
White is also used against understated tones of soft greys or against the subtle play of oyster shell tones. Mother-of-pearl fastenings add white/grey/oyster shimmer as zany fashion embellishments.
White will be a spring summer fashion mainstay of fashion wardrobes and so look for traditional summer fabrics of the 1950s in crisp white cotton piques or cloque materials, 60s Op Art or just pure white materials.
Other naturals such as ecru and neutral beiges with rustic grained texture from see through barely there loose thread weaves to coarser bolder slubby weaves. Contrast all this with shirting stripes and romantic silky soft faded fabrics that are delicate and wispy.
Linens and suede in old gold and ochre are coming into fashion, as is lace enhanced with beaten dull gold sequins.
Often, white is juxtaposed against a fine black trim to highlight the line. Mix and match black jackets over white dresses or trousers, alternatively, wear white jackets over black ensembles.
Zig zag and geometric oval and octagonal patterns, checks, industrial city graphics and repeat graphic prints are perfect for a black and white translation. Oriental designs of blossoms can be striking when in just black and white.
One of the most important textures of 2006 spring summer fashion trends is that of broderie anglaise, not just in white or cream, but also in many other colours especially the blush and creamy antique tones. There are also the dark tones of black, brown and navy indigo.

There is a huge change in the fashion print cycle moving towards retro print imagery on materials. Now we see art deco, geometric 60s and bold 70s wallpaper motifs. These fashion textile prints are bold and make a strong confident statement compared to some wispy pastel prints of the past seasons.
With prints it's also clear that computer designed fashion prints are giving way to the nuances of the strokes of more bold painterly, almost naive effects. The latter enhance the linear graphic qualities of movement within a design, flowing around the body and often with the body's contours.
The lively feel to 2006 summer fashion trends can be seen in prints of all types, from retro 50s to oversized 60s geometrics. The traditional old favourites of spots, small and large, spaced/clustered stripes and ginghams all feature in summer dresses and blouses. Long-established woven patterns with simple or bolder checks make a reappearance in casual looks of cowgirl and cowboy trends in fashion.
Striped fabrics abound as soft, lightweight, loosely woven cotton or worsted fabrics. Exotic print jersey fashion fabrics also gain in popularity as mass retailers produce wrap dresses that can be combined with jeans or leggings for a current fashion look.
A directional trend in print is also moving toward all things oriental.
Oriental floral, stylised Wedgwood, chinoiserie, toile de Jouey and Liberty print fabrics sit beside whitework. White flounces of batiste, eyelet cottons and eyelet taffetas, ribbon lace and broderie anglaise trimmings complete the return to nature look. This style flits between the whitework Victorian and costume laced undress, the cowgirl on the prairie and the idyllic milkmaid wandering the Georgian landscape. You are reading an original fashion article written by Pauline Weston Thomas© at www.fashion-era.com ©
Thick duchesse satin and shantung silk give that true fifties fashion look. Look too for satin trims as bindings on pants. There are satin bow trimmings on clutch bags and shoes as well as tipping bands on clothing. Necklaces also get the satin or velvet bow treatment. Satin is the ideal material for wrap style obi belts and even boxer shorts. Satin of the correct weight is also perfect for deeper draped cowl necklines and for kimono styles.
Richer materials also encompass impressive gold brocades or consist of fabrics made of dull and beaten gold pailettes.
Whisper light translucent shimmering Organza moiré, silk gazaar, silk jersey and rustling taffeta stand out against heavier materials.
Opulent brocades move through Tapestry looks and toile prints all capable of imbuing clothing with a feel of belonging to a Georgian milkmaid scene. Traditional floral sprigged country prints, spots, stripes and tiny zig-zags are all in fashion.
Denims figure in summer 2006 fashion. Denim is dyed deeply and is barely washed out. Many denims have a finer surface and the darkness of denim is paired with the softness of the finest white voiles, batiste and dotted Swiss materials.
Denim's close natural rival, linen, is now available in more colours, especially soft blue, soft pink, soft lime, grey, red and burnt orange.
Spring continues to see lightweight airy tweed fabrics, but now more frequently lightened with the sparkle of golden metallic threads. Chiffons of the same ilk, with the glimmer of golden lamé, contest with golden threaded denim.
Grosgrain ribbon and Russia soutache braids add contrast to fabrics that are dull or shimmering and glimmering.
Yarns are becoming finer and more fluid, making for lacier knits. This useful and fashionable navy blue crochet cardigan bolero right is from John Lewis UK and costs just £40.
Tweed textures move into knitwear. Bags have knit and crochet panels. Skirts are made of lacy and textured knit panels often using cut and sew techniques.
Lace along with brocade becomes a very important part of fashion for 2006.
Fabrics are frequently lighter in construction and it follows that airy fabrics sit side by side with Laser cut-outs, lace and crochet lace. Gossamer-fine lace and dotted Swiss all have their place in fabrics of 2006. Notice how lace panels are mounted on other materials. Dior for example, used lace application in an opaque or block way. At other times Dior show the sheer lace patterning beauty of a particular lace as well as encrusting with passementerie. Dior have put black lace over flesh pink and created looks of underwear to outerwear - ideal for clubbing.
Earthen Effects
The mystique of traditional earthy Africa and the Incas is revealed in batik and ethnic inspired motifs. Earthen effects are highlighted by natural trims such as sisal macramé, fringed belts and braids. Back to the farmyard madras checks and patchwork are worked into quirky trim effects as zany buttons, pendants, buckles or bags. This lovely printed JL Tribal Flower Print Summer Dress at £85 image right, is available from John Lewis UK
This is a summer where more refinement appears in fabrics as we return to revived adaptations of old materials using modern fibres that enhance the qualities of fabrics. Expect to see old 1950s favourites like dotted Swiss, organza, taffeta and brocades. Colour is more understated and softer, but with shimmer and glimmer. You are reading an original fashion article written by Pauline Weston Thomas© at www.fashion-era.com ©
Read more about looks for spring summer 2006 on this page.
Read more about looks for autumn 2005/ winter 2006 on this page.
(Page Date 17 January 2006)
If you like this page then please share it with your friends
---
For more information on women's and teens fashion trends go to:-
Custom Search
About Fashion-Era.com
Fashion-Era.com looks at women's costume and fashion history and analyses the mood of an era. Changes in technology, leisure, work, cultural and moral values. Homelife and politics also contribute to lifestyle trends, which in turn influence the clothes we wear. These are the changes that make any era of society special in relation to the study of the costume of a period.

Fashion-Era.com can take no responsibility for any information on the site which may cause you error, loss or costs incurred from use of the information and links either directly or indirectly. This site is owned, designed, written and developed by author: Pauline Thomas and Guy Thomas. This site is designed to be viewed in 1024 X 768 or higher.
ALL RIGHTS RESERVED. Fashion-era.com reserves the right to add or delete information, graphics and links. Copyright © 2001-2014 on all content, text and images in Fashion-era.com. Images and text in this website may not be used on other websites.
Before you write to me for costume/fashion help or information please, please consult the extensive sitemap which lists all our pages. If you still cannot find the answer after searching the site, then before you email me, please consider if you are prepared to make a donation to the website.
Donations
Reader's donations help this site flourish, in particular donations encourage me to write more articles on fashion history as well as current trends. PayPal allows anyone with a credit card to donate easily and securely. You may donate any sum you feel appropriate.