10 Fashion Tips for 2009 to Beat the Credit Crunch
3) Mix Existing Neutrals With A Few Selected Key Trends
4) Check Out Your 'At Home' Wardrobe Shop
5) Top Tip 5 - Investment Buy, or Don't Buy At All
6) Take The Long Term Fashion View
7) Play at Window Shopping Online
8) Develop A Credit Crunch 'Budget Plan'
9) Sell Your Unworn Clothes on Ebay
10) Learn Dressmaking and Pattern Drafting
Despite the current credit crunch, the fashion industry is still churning out looks, new merchandise, catwalk shows, catalogues and magazines. We continue to be bombarded with adverts for the latest must-haves of new season stock. Some of us also get email exhorting us to buy last season sales goods as well as new season stock and at knock-down prices.
No doubt for many fashion lovers the credit crunch has caused them to slash their clothes budget; however a significant number of people are not greatly affected by the recession, and the latter still expect to buy fashionable clothing, accessories and jewellery.
Those who are really rich will shop just as before - with gusto. But the nouveau riche are embarrassed at still having money when some of their colleagues are now cash poor. Such consumers shop a little more discreetly asking for that order from Browns, Matches or net-a-porter, to be packaged as a plain parcel.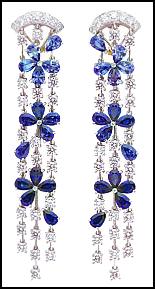 There will always be a need for luxurious goods for the truly rich. After all, when everyone can access luxury why would the really wealthy desire it? Exclusivity is still important to some and is the reason elite companies like Cartier, Van Cleef and Arpels and other high end firms ride out recessions. Their prices stay high and they keep their wealthy customers feeling exclusive, because they keep out wannabees. Mere mortals simply learn to live a new more thrifty way with their deflated income. They may have tasted the good life, but plenty of newly redundant consumers are learning to cut their garment according to their cloth, and that cloth may be a bit short of yardage.
If you have lost your job, are earning less or just finding expenses have mounted try to assess how things got to this state for you. Look at every way you can to gain back some measure of control. For many women control begins with maintaining their own personal appearance. This is much harder to do when cash is short, but try to prioritise the essentials required to maintain self esteem.
Luxury Life Jewellery
Above Left - Gems for the seriously rich - Van Cleef and Arpels Chandelier Earclips - Luxury Bespoke Couture Jewellery. Resalable diamonds and sapphires are always a girl's best friend - especially in times of a recession!
Above Right - Exquisite Haute Jewellery - Luxury Gemstones at Jewels of Ocean - Sapphire and White Diamond Drop Earrings. For credit crunch choices in jewellery see the finest alternative - Swarovski Crystal.
As a result of the present credit crunch this may be the season when you may be unable to afford new clothes. However, that does not mean you cannot be smart or follow some of the newest fashion trends. The top tip is always have well cut modern styled hair.
If you forego all other purchases, and only spend money on getting your hair well cut, you will always find a great hair cut is money well spent. Many small towns have good hairdressers that are not charging London or New York prices. Another tip is to just ask someone you see, who has an elegant hairdo where they get that haircut. Write down the name of the stylist if you are impressed.
Don't forget mobile hairdressers, they offer huge savings on salon prices. Their prices are often only half of the charge in a small town, and possibly three quarters of a city charge. Other benefits of having your hair styled at home is that you not only save on travel / parking costs, but you are not tempted to spend when out in town.
Next concentrate on footwear, then work upwards and with a few tweaks the rest of your outfit, an up-to-date look will result. This season the type of shoe is less important. It does not matter if it's a sandal, boot or shoe boot as long as it has a Gladiator strap at the front it will scream, '2009'. If you bought into Gladiator footwear in 2008 then this year you are already ahead of yourself.
‡‡
Monochromes - Several spring summer 2009 fashion trends rely on specific themes such as the monochrome schemes of black with white, or with navy; alternatively, there is the all white look. So if you are in financial straits with cut up credit-cards in your shredder, take charge of your grooming. Start by mixing and fusing your existing clothes; in particular, look to neutrals with a nod to a few well selected key 2009 trends.
Use Bold Brights for Accent - 2009 is the year of the boldest brightest colours, so maximise your existing accessories, for example, a touch here and there of a brilliantly coloured bag, necklace, gloves, scarf, shoes or simple kimono tunic will manoeuvre you easily toward the fashion fever of 2009.
Shop From Your Wardrobe - Another shopping development is that while women may ponder a fashion item from mall or online, they now check their personal 'shop' at home before the actually buy. By their 'shop at home', I mean those bulging wardrobes and spare room racks that may already contain an unworn purchase. We all have these 'old unworn items', yet teamed carefully with other favourite garments is likely to work as well as a new fashion purchase.
I won't be giving up shopping, but I will be buying more thoughtfully in 2009 and beyond. I'll be supplementing some purchasing by looking in my 'spare bedroom clothes shop' as my husband likes to phrase it.
You are reading an original article on 10 Fashion Tips for 2009 to Beat the Credit Crunch by Pauline Weston Thomas at www.fashion-era.com ©
In 2008 the phrase investment dressing took on a new relevance for the fashion conscious woman. The fashion sentiment for 2009 is about the consolidation of many recent fashion changes. I believe this will be good news for the consumer. Individuals will get back to buying women's clothes that truly suit their figures, their lifestyle, and their likes. More importantly tough times will herald a new era of creativity in dress.
My top tip is only buy quality garments that become wardrobe workhorse investment pieces. If the apparel on offer does not fall into this category ask yourself, 'Do I need it? Will I wear it until it is worn out and for more than one season?', and if you know you won't then don't take it to the till.
Any new fashion item you buy now must pay for itself wear for wear. It must be a budget balancer garment that sees you through a year of budgeting rather than a payday spend. Read more on my fashion TICKS rule page.
If you have been affected by a drop in income, or a huge rise in outgoings, the best way of surviving the fashion crunch is to take the long term view. Unlike our poor forebears who were faced with previous recessions, such as the Utility clothing coupon rationing in the 1940s, we 21st century fashion fanatics have a head start with one, two or even three wardrobes stuffed to overflowing with racks of frequently unworn (BNWT), or hardly worn clothing.
So now is the time to review what you already own in the way of fashion clothing. The result may surprise you, suddenly you see new value, and new possibilities for these precious resources.
When eventually you next shop for a new item, buy into a mixture of classic layering items, where just one designer led piece with a quirky twist, can transport your existing base clothing into a top ten trend outfit. Firstly, carefully prune your wardrobe of the garments that don't do a thing for you. Use your skill to seek out any clothes that were a hideous mistake (and there is no woman who does not acknowledge this at least once a year) and remove items that are frankly out of fashion. Dispose of them as you will - through charity shops, recycling, eBay sales or swop parties. But do clear your rack.
Next STEEL yourself in the forthcoming year to buy the items that you only really need, which flatter you, and suit your lifestyle. This is easier said than done! Read that again - STEEL yourself to buy only items that you actually need and really enhance you. This is investment dressing. When you buy fashion that satisfies your aesthetic requirement plus utilitarian needs as well as staying within financial boundaries, then you have achieved the first step toward investment dressing. You are reading an original article on 10 Fashion Tips for 2009 to Beat the Credit Crunch by Pauline Weston Thomas at www.fashion-era.com ©.
§
Shopping is associated with a similar pleasure to that of eating chocolate. Shopping can be about the thrill of the hunt for the picture perfect garment, shoes or accessories. In terms of gratification, completing the transaction by making the purchase is similar to winning a game or solving a puzzle The ultimate fulfilment is that we feel we have proved something to ourselves in finding the perfect item. It really is about the thrill of the chase, being ahead and being a winner.
Many will be doing what I have been doing for sometime browsing the shopping malls online. The online shop displays are getting more exciting all the time, with animations and movies supplementing the static pictures. Another recent trend is for a wider sizing range, and of course huge discounts. Many consumers do as I do - merely 'play' at window shopping online by adding items to the basket, but never checking that basket out with a debit card. Or we save items on a wish list, but never really buy them. By the time we are asleep most of us can't even recall what we put in that basket.
So remember you can shop till you drop online as long as you don't checkout. This may be the best way to have your shopping thrill but not have the cost.
For far too long women and men have been engaged in random acts of fast fashion purchasing, they regard cheap high street bargains as disposable after just one or two outings. In the past, even brand new garments often found their way to charity shops, never worn, tags still on, never loved, simply a must-have of the moment and for the price a few cups of cappuccino, appeared too cheap to leave at the store. But ask yourself what kind of bargain is one that never gets worn?
If you are now in dire financial straits, then its important to be realistic about how important fashion trends are in your life plan. Does buying fashion really fit into your 'budget plan' right now. I suggest you are reading this because fashion is still a topic which interests you and my aim is to show how you can still enjoy fashion without incurring crippling debt. One problem is that people have actually fixated on itsy bitty fashion fads rather than the wider fashion trends of the changing silhouette as being important.
Many believe that buying every fad on offer will make them appear ahead of their peers and somehow more desirable. Celebrity wannabees and WAGS have fuelled this lust for must haves, of 'it' bags, 'it' shoes and jewellery. Real fashion decoders buy fewer goods, but buy carefully and choose quality. You are reading an original article on 10 Fashion Tips for 2009 to Beat the Credit Crunch by Pauline Weston Thomas at www.fashion-era.com ©
Attitudes and values are changing; nothing in the future will be quite as before this major recession. Men and women will be forced to learn again how to budget properly.
A budget is not always a bad thing - it can be liberating for the cash poor to make a budget plan and see where money fritters away. Those who are cash rich usually know their annual budget. Unfortunately, when many people read the word budget, they hear the phrase 'going on a budget' rather than absorbing the idea of listing and allocating essential living/food/travel expenses and apportioning essential finance first. The remainder of the finance available should then be allocated firstly to replacement clothing/essential footwear and the final 'pocket money' aspect should be for non essential fripperies, which might be anything from a coffee, a newspaper, magazine or cinema ticket.
After all living essentials are calculated it can be liberating to find that some of that 'known free budget' can be spent as you prefer. Not on daily coffees that soon add up over a month, but instead such money could be set aside if preferred and added to the basic clothing budget. This is feasible as soon as an individual realises that one cappuccino a day might leech some £60 in just one month, two or three coffees a day and correspondingly more possible savings. Such budgeting can become a game and may encourage both women and men to shop wisely for fewer, but better fashion apparel and accessories.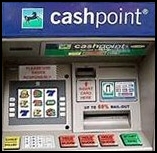 To enable you to achieve small gains that add up daily you must consider using cash for day to day transactions. When you hand over real money, that cash transaction really works its way into your brain in a way that a credit card transaction cannot. Credit card transactions always feel like you are getting something for nothing - until the day of the bill arrives.
The best budget plans are calculated over a 12 month period, since that way holiday, car servicing, annual insurance policies, birthdays and Christmas for example all get accounted for in the overall plan. And your plan may be different than your neighbours. But remember it is the daily savings that can add up.
Mr MCCawber said - 'Income 20 shillings, expenditure 20 shillings and sixpence, result misery. But income 20 shillings, expenditure 19 shillings and sixpence, result happiness'. It is still good advice as it always feels good to be ahead of the game.
For real help on learning to budget I suggest you read the advice at moneysavingexpert.com .
Learn to stretch your budget and even increase your normal income by selling off unwanted items.
‡
If you have clothes in your wardrobe that you feel are dated, or simply hate then try to resell them. People love a bargain. What may be a dead dog of a garment to you, may be the perfect dream item of a stranger. Consider selling such clothes and accessories on EBay.
Once your existing wardrobe has been sorted into 3 piles of keep, discard (charity/recycling) and too good to throw out, then you are ready to sell off your unwanted clothing on EBay. If you don't know how to do this go to eBay and read their instructions. You may also consider selling, swapping, or bartering clothes for other goods. Plus you may look to online sellers such as craftspeople at etsy.com.
For successful selling, the resources you really need are a digital camera, plenty of time to list goods well, good packing materials and for serious business a PayPal account. You could also read my vintage selling tips pages plus preparing and displaying your garments for photographs, and shipping the items.
Another tip is to wait for days when listings are low cost or totally free. Or you can cut your losses and pay the small listing fees they charge. You can sell single garments, or in job lots or bundles of similar items, or sizes to speed things up. However, it is always worth selling designer brands separately. You are likely to make some cash, but some effort will be required. Good accurate honest descriptions, clear photos and tagged items will get more sales than vague remarks. Just remember that if you get to the 'trader' stage (buying goods specifically to sell them on) you will be required to pay tax. You are reading an original article on 10 Fashion Tips for 2009 to Beat the Credit Crunch by Pauline Weston Thomas at www.fashion-era.com ©
Truly strapped for cash? - Then learn some dressmaking and sewing skills to enable you to alter or make your own clothes or adapt those from thrift and charity shops. This may not be as difficult as it sounds, the key is to get a good dressmaking pattern. As with other skills, the more you do the easier it gets. Also there is lots of information online and my page will get you started with how to draft a skirt block pattern. This basic skirt can be made out of minimal fabric and before adaptation is a perfect pattern for a knee length pencil skirt too. (More dressmaking tip pages will appear soon.)
-------v6-------
Make 2009 your year of fashion re-education. Despite reduced footfall in fashion outlets, and continuing grim statistics, women's fashion will survive the credit crunch, because frankly, a girl has to dress. Where, and how, we buy is quite likely to change as old familiar names disappear from the high street. My prediction is that ultimately these will be replaced by smaller niche retailers with brands targeting a much clearer demographic, rather than the retailer who tries to be all things to all women and for all ages. Within 5 years fashion is likely to become even more interesting.
The more discriminating purchasers will grasp the 'grown up' attitude of buying clothing and accessory items to accomplish two main aims. They will expect clothes to fulfil both a practical function and add dateless fashion adornment. Women's fashion should make a woman feel good about herself. Why else would we all enjoy programmes like 10 Years Younger? We appreciate how fashion can help improve self esteem.
If this recession forces you to shop more circumspectly you may learn a great lesson in choosing fashion and accessories more astutely. You will at the same time pare down to buying only the real must-haves that will make your wardrobe work for the life you live now rather than ten years ago. You are reading an original article on 10 Fashion Tips for 2009 to Beat the Credit Crunch by Pauline Weston Thomas at www.fashion-era.com ©
Conclusion
This page has been about shopping in the current recession and the opinions and views are entirely my own concept of how the credit crunch affects fashion. As a consumer, observer and forum owner the observations are my analysis on the current fashion retail situation.
Images - Diamond and sapphire earrings image courtesy of luxury jewellers Van Cleef and Arpels; and Diamond and sapphire earrings image courtesy of luxury gemstone suppliers and jewellers Jewels of Ocean.
Date added 08 January 2009 - Ref:P711.
If you like this page then please share it with your friends
---
--Link--
For more information on ladies and teens fashion trends go to:-
* AW (Autumn Winter)
Archived Sections
Custom Search
About Fashion-Era.com
Fashion-Era.com looks at women's costume and fashion history and analyses the mood of an era. Changes in technology, leisure, work, cultural and moral values. Homelife and politics also contribute to lifestyle trends, which in turn influence the clothes we wear. These are the changes that make any era of society special in relation to the study of the costume of a period.

Fashion-Era.com can take no responsibility for any information on the site which may cause you error, loss or costs incurred from use of the information and links either directly or indirectly. This site is owned, designed, written and developed by author: Pauline Thomas and Guy Thomas. This site is designed to be viewed in 1024 X 768 or higher.
ALL RIGHTS RESERVED. Fashion-era.com reserves the right to add or delete information, graphics and links. Copyright © 2001-2014 on all content, text and images in Fashion-era.com. Images and text in this website may not be used on other websites.
Before you write to me for costume/fashion help or information please, please consult the extensive sitemap which lists all our pages. If you still cannot find the answer after searching the site, then before you email me, please consider if you are prepared to make a donation to the website.
Donations
Reader's donations help this site flourish, in particular donations encourage me to write more articles on fashion history as well as current trends. PayPal allows anyone with a credit card to donate easily and securely. You may donate any sum you feel appropriate.